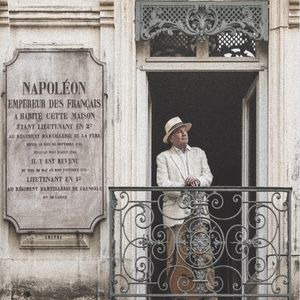 Radio Q108 - Ontario CANADA:

"Love all the songs - great story telling - craftly written combined with a smooth  toe tappin' beat."


Barbara Jane - London UK:

"(Two grown girls) here for dinner tonight and much appreciation of the album. Tears shed over Humbleton. Arms swayed to Alibi. Strings highly rated. More and more. All in all a huge round of applause !! More copies will be bought I suspect!"


Jim & Debs - Cornwall UK:

"As soon  as the first notes were played I was so emotional  -
I know how hard it is to get it out there so well done. Amazing first CD - loved it - we have both got our personal favourites 
Looking forward to the next - no pressure !"


Voula - Athens Greece:

"I hadnt heard Slow Down and The Dutch Girl...
beautiful songs. 
Old Men put a smile on my face...but I dont agree with the title :)"


Greg - Scotland UK:

"I have spent a week with Crooked Tales now and it's a great piece of work. The songs are extremely well crafted both lyrically and musically. I have spent many an hour descending into the wikihole abyssal of Sir Hudson Lowe, 100 days and Boney himself! The album quite frankly sounds like an album, not many do these days. The recording is plush and has depth. The bass is a work of art in itself, how the engineer captured the tone and feel in the way it was has to be heard to be believed. The orchestration is a masterpiece in is own right. Perhaps the biggest surprise to me is the quality of Roger's voice; I'm still convinced that he got a ringer in! At this juncture I can't decide if I want to hear a heavier style next ala Rust Never Sleeps (Neil Young) or a raw stripped back vocal and guitar only album straight to quarter inch tape.
Buy this album people, it's an education."


Clare & Tony - Cornwall UK:

"Listened to it while driving last night (no CD player in the house!) Had to adjust my mascara after Humbleton. Tony mentioned Johnny Cash a few times. Loved it, especially your beautiful, evocative, poignant poetry."


Deborah - Gloucestershire UK:

"....... wow!  That was not what I was expecting.  Totally fab........"


Mike & Margareta - Suffolk UK:

"I took your CD up to Margareta's last night and we played it in the lovely big room of hers - the old school room, it's got a most agreeable acoustic. Well - got to the end and feel drained. What an experience, you choose your musical colleagues well if I may be so bold as to say so.

Thanks again for what you gave in these songs.... Margareta says you have a lovely voice and she likes you very much. She says you are a brave man. Like me she was not just impressed by the overall quality and craftsmanship of the whole "job"  but found it touching as well as entertaining - liked the tailpiece! Margareta's got a v. good ear and enjoyed picking up on the musicological stuff. 

Moving sincere stuff that I would not have missed for anything"


Liron - Tel Aviv Israel

"It's you singing??? Wow I had no idea (again) alibi is good!! Love the folky vibe!! Rock on R...."