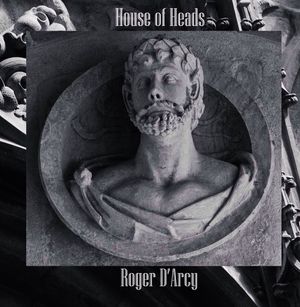 MUSIC with Ikenna Okeh
Review | Roger D'Arcy | 'Time Flies' | Country | UK | By all standards, this is a perfect presentation of tasteful music. The rich and confident vocals draw the listener in, firstly, into an imaginative world painted by engaging narrative lyrics. The rich variety of instrumental selection is obviously devoid of digital effects, yet providing for an ethereal musical presentation. Fine balance between vocals and musical accompaniment. Varied rhythm to offer a smooth transport for the mood. This is one of the very best of musical offerings. It will make a great soundtrack for a Disney movie. Featured on #UbuntuFM
GB - Cheshire UK
I need to listen more but first impressions are that it is a definite evolutionary jump from Crooked Tales. The playing on the first was very good and is equally as good on House of Heads. There is a definite maturity to the vocals, both in delivery (confidence) and melody. Another great album, in my opinion....
Russell:  Cheshire UK
I've listened to the CD a couple of times and well, frankly, unfortunately, I rather liked it.  Must appeal to the doleful old git in me. Pity you're not local as I'd arrange a house gig.

David:  London UK
I remember, when listening to your Crooked Tales release, it brought to mind the work of George Brassens, which I first heard in my early teens on a visit to Paris. Listening to House of Heads, I had the same recall--though I'd not heard his work since my youth. It prompted me to check him out on YouTube--in particular his "Les sabots d'Hélène'. Though quite different from your work, it had a folksy, troubadour quality which occasionally burst into playful, bouncy, lyrical rhythms which I find in some of your pieces.

Mike:  Suffolk UK
Some damned good musicianship around. Nice to hear stuff plaid at a good lick and still within the "Yes we do know what we're at, range"  Polished but not too polished.